Rhonda L Johnson is a native Washingtonian, and resident from the Nation's Capital, Washington, DC. She is the CEO / Subject Matter Expert Consultant for the Now Hope 2 Reality, LLC Certified Business and Small Business Enterprise Company.
Compelled by societies lack of knowledge, stigma, and misunderstandings regarding what are Co-Occurring Disorders, Rhonda M/R Johnson has become an advocate for change to share her story of hope, her triumphs, and challenges along with her experiences, living life with depression, addictions, and suicidal ideations.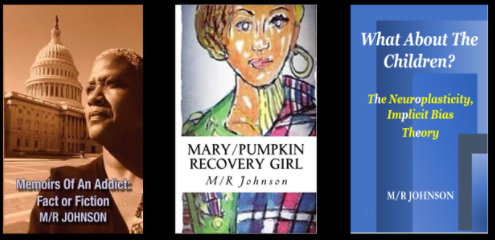 Miss Johnson has published two books entitled: Memoirs Of An Addict: Fact or Fiction and Mary/Pumpkin's Recovery Girl. Both books address Co-Occurring Disorders that share education, hope and solutions, that move beyond in-patient and out-patient treatment care, to sustainability, living a normal life beyond addictions and mental health. Her new book What About the Children? The Neuroplasticity, Implicit Bias Theory, is schedule for release 2021.
In 2018 Miss Johnson, became the visionary, founder, and lead organizer for the DC Walk 4 ReCovery event, that took place on the National Mall in Washington, DC, across the street from the Washington Monument and the African American Cultural Museum. Along with several committee members, contributors and participants from the DMV area, the walk event was based on awareness, intervention, prevention and treatment for the Opioid Crisis and Co-Occurring Disorders. The walk received local and national attention in 2018 and 2019.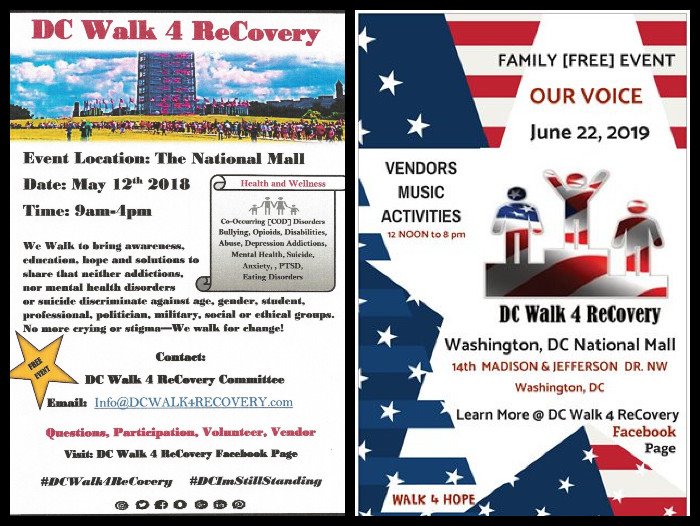 Miss Johnson is a Washington, DC Department of Behavioral Health, Certified Peer Specialist, a CCAR Recovery Coach, and a Washington, DC Department of Health Peer Lay Leader. She is a former Washington, DC Ward 8 Neighborhood Family Champion, for the Early Childhood Innovative Network (ECIN) and Far Southeast Family Strengthening Collaborative. Miss Johnson, for a short interim was a part of the Washington, DC Department of Health, Rapid Peer Responders team, that distributes Narcan and provides harm reduction resources and referrals.
In 2018, Miss Johnson became a member of the U.S. Attorney's Office for the District of Columbia Heroin & Opioid Working Group. In 2019 Miss Johnson was appointed to the Washington, DC Mayor's Opioid Fatality Review Board, and in 2021 became a member to the Washington, DC Department of Behavioral Health Integrational Stakeholder Advisory Group.
---