Good day,
My name is Rhonda L Johnson. I am a mother of 3 adult children, and proud grandmother of 11 beautiful grandbabies who call me G. G. aka Gorgeous Grandma.
In my journey from this thing called life, I have learned that mental health and addictions, along with suicidal ideations can play a major part from people becoming and reaching their full potential. Depression, drugs, and the thoughts of death plagued my life. However, it was the love of my children, and others who gave me hope not to give up and or die.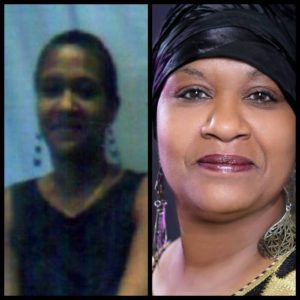 See, it was the Master who told me it was going to be okay. For, I am more than an addict, I am a survivor who lives everyday with hope. I had to learn to love myself. I had to learn and understand my purpose. Once, I did that and understood my Co-Occurring Disorders my life changed, and I became an advocate to help others understand,
I am alive to share the message of education, hope and solutions for those who maybe lost and without hope to, Never give up on life, no matter what anyone thinks. God will use your story to help others because You are valuable and necessary. You are beautiful and worthy. You are a masterpiece.

KEEP YOUR HEAD TO THE SKY

Master told me one day
I'd find peace in every way,
but in search for the clue
wrong things I was bound to do
Keep my head to the sky
for the clouds to tell me why
As I grew with strength
Master kept me as I repent
Keep your head to the sky
Keep your head to the sky
Gave me the will to be free
purpose to live is reality
Found myself never alone
changes come to make me strong
Step right up, be a man
You need faith to understand
so we're saying for you to hear
Keep your head in faith's atmosphere
Keep your head to the sky
Keep your head to the sky
From the group: Earth, Wind and Fire
---
If you — or someone you know — need help, please call 1-800-273-8255 for the National Suicide Prevention Lifeline.
Need help with substance abuse or mental health issues? In the U.S., call 800-662-HELP (4357) for the SAMHSA National Helpline.